How to Attach a Spring Coil Cord End
These coil ends ends have several spirals, and look like little springs. They are inexpensive and easy to use on leather jewelry cord, rubber cord, or suede cord.
Step 1
Add a drop of glue to the end of your cord. Feed your stringing material into the spring coil end.
Glue added to cord tip: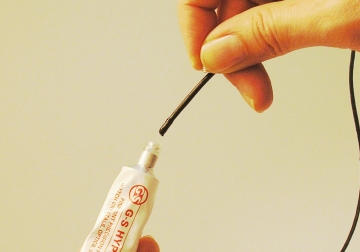 Coil end component is slid onto cord end: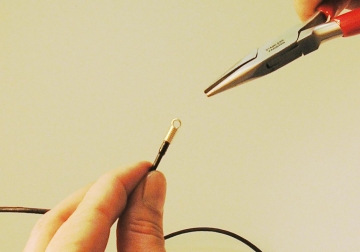 Step 2
Next, grab the first couple of coils furthest from the end with your flat nose pliers. Squeeze gently but firmly to flatten a couple of coils down so they hold the cord tightly in place.
Use flat nose pliers to gently squeeze closed the first two coils of the wire. This will hold the cord tightly into place: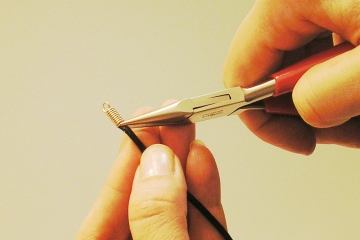 Attach a clasp of your choice to the coil end: