Earring
Projects
Learn to make your own beautiful earrings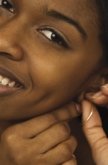 These free earring projects should spark your inspiration!
Welcome to the earring projects page. I love earrings, and they are one of the most simple jewelry designs to make. You can whip out a brand new pair of handmade earrings in no time. Sometimes I even get up in the morning and make a new pair to match my outfit!
I have included several free earring projects, below, including bead earrings, wire wrap earrings, lampwork glass earrings and earrings with crystals and pearls. Learn how to make all of these great designs, with easy free step-by-step jewelry making instructions and my tips to make it fun and easy for you to make earrings.
Also, be sure to find the latest new design ideas and special projects over on the Making-Jewelry Network: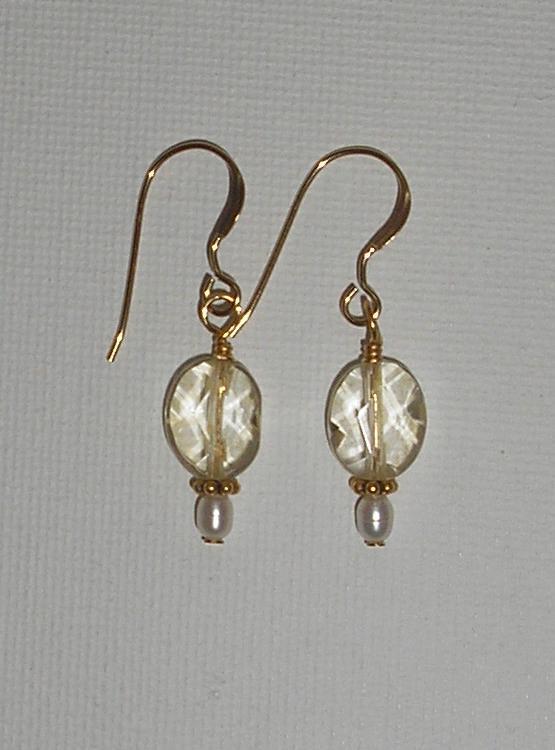 Citrine Bead Earrings - Very pretty sparkling golden citrine beads accented with white seed pearls. Sophisticated.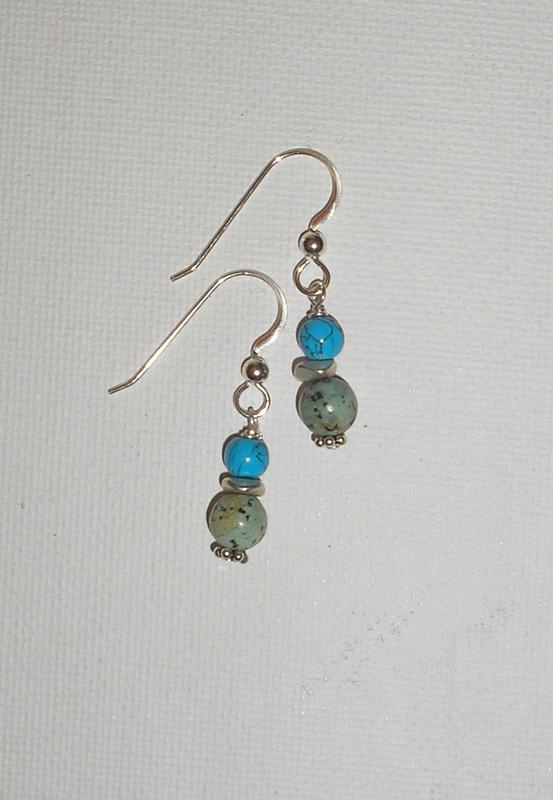 Green and Blue Turquoise Earrings - Featuring both green and blue turquoise beads accented with silver, these pretty earrings and great for spring and summer.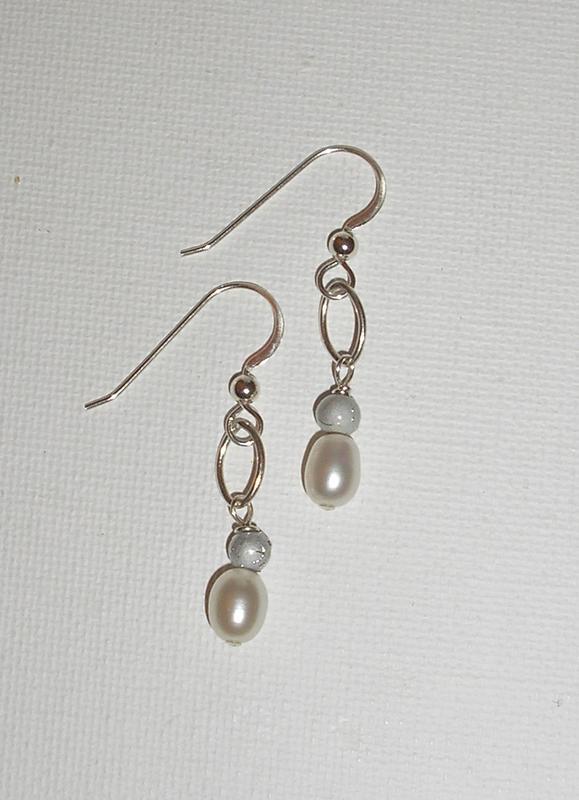 Pearl Drop Earrings - Featuring silver accent beads and oval freshwater pearls, these elegant earrings will go with everything.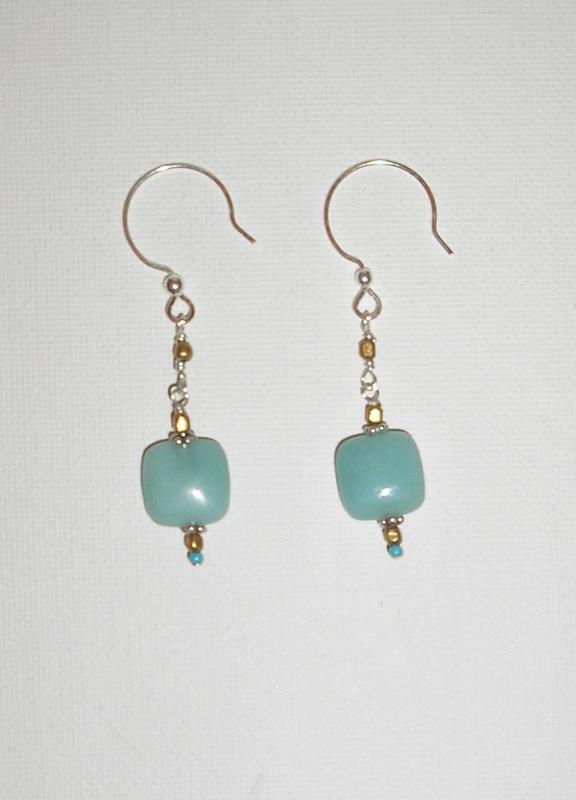 Amazonite Earrings - Beautiful pale aqua amazonite stones with silver and gold create swingy contemporary earrings.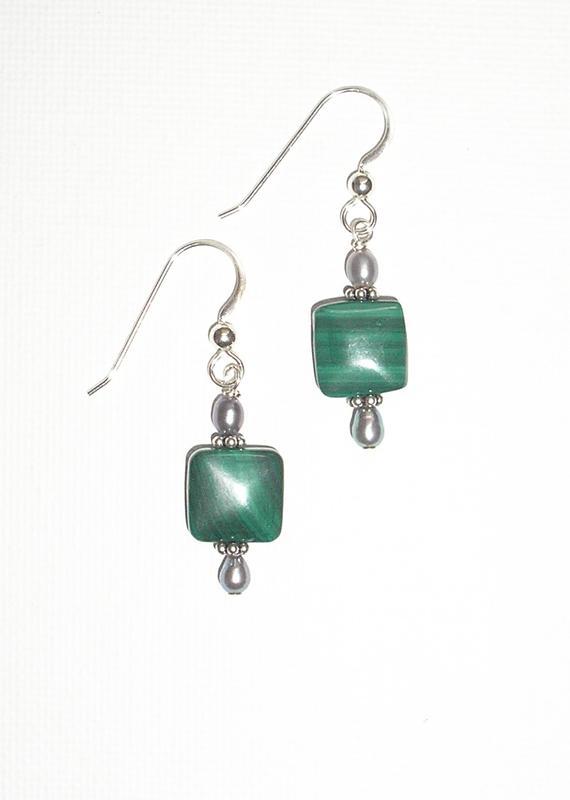 Malachite Earrings - Beautiful green malachite beads are the focal point in this elegant earrings.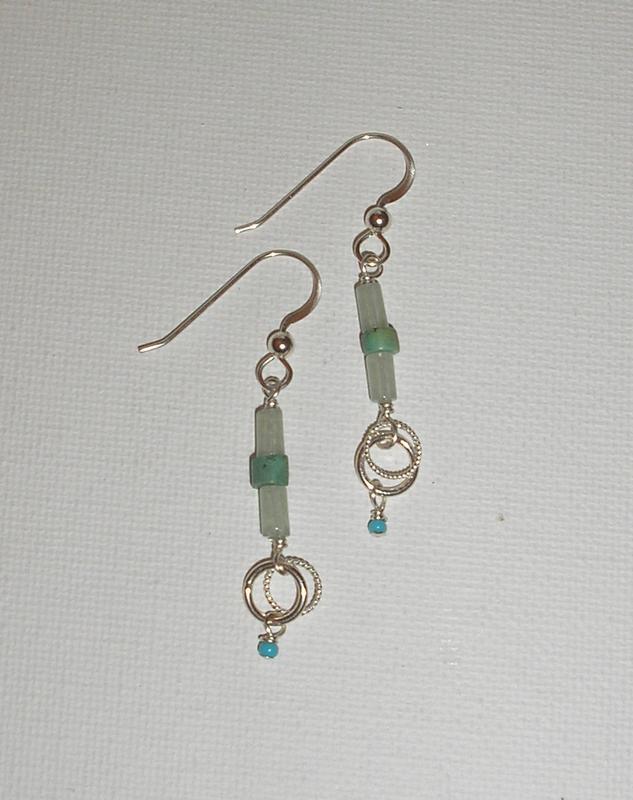 Turquoise Tube Earrings - Pretty and fun with turquoise heishi and aventurine tube beads.
Gold Fan Earrings - Eye catching long gold earrings with chain fringe.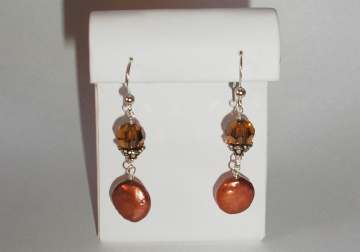 Coin Pearl Earrings - Rich copper coin pearls accented with Crystals and Bali silver bead caps. Pretty!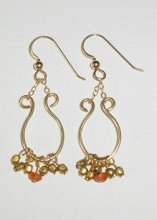 Gold Wire Fringe Earrings - Make your own wire wrapped earring components and attach a fringe of beads on the bottom.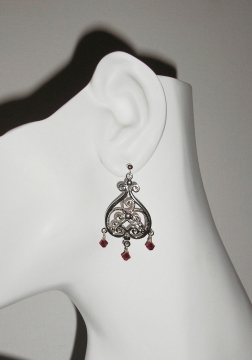 Red Filigree Earrings - Using a silver filigree component and a few crystal beads, these easy to make earrings are ready to wear in no time.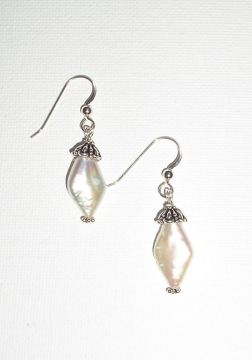 Diamond Shaped Pearl Earrings - Unusual diamond shaped freshwater pearls off-set with a simple decorative Bali bead cap for a lovely pair of classic pearl earrings with a twist.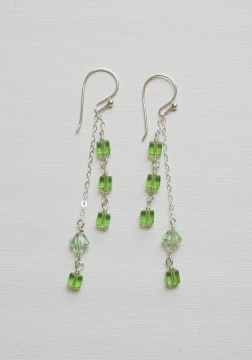 "Springtime" Dangling Chain and Crystal Earrings - These delicate swinging chain earrings sparkle with light Peridot green Swarovski crystal beads.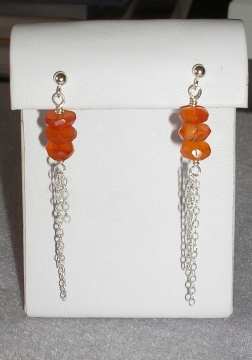 "Vibrant" - Carnelian and Chain Earrings - These delicate carnelian earrings feature vibrant orange faceted carnelian beads and sterling silver chain.
"Mermaid" Chalcedony Briolette Cluster Earrings - Glowing aqua semi-precious chalcedony gemstone beads, topped by a cluster of turquoise and aqua crystals.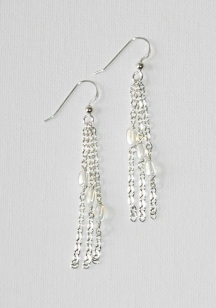 "Raindrops" Opalite (Moonstone) Bead and Chain Cascade Earrings - Three swingy chains of sterling accented by three opalite (moonstone) beads.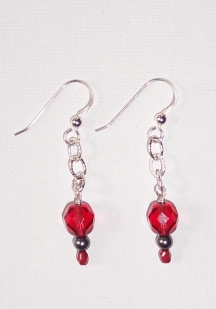 "Passionate" Red Crystal & Pearl Chain Drop Earrings - Small and large red crystals are offset by a charcoal pearl, swinging from link chain
"Moonlight" Moonstone Teardrops and Pearl Earrings - Genuine moonstone teardrop beads are topped with opalite and pearls.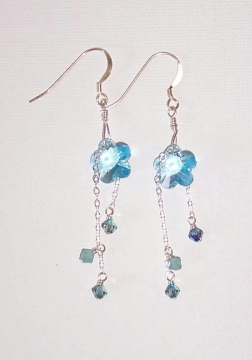 "Dancing Flower" Crystal Flower Earrings - A blue Swarovski crystal flower bead with two delicate chains dancing with crystal beads.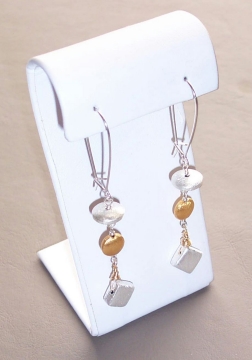 "Mixed Metals" Geometric Bead Earrings - Matte brushed mixed silver and gold beads in geometric shapes form these gorgeous contemporary earrings.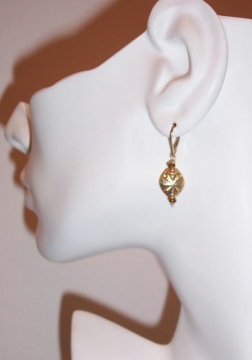 "Touch of Sun" Gold Bead and Tourmaline Earrings - A golden textured bead is offset with simple tourmalines.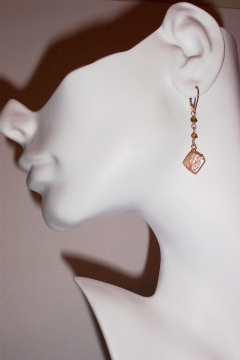 "Elegance" Tourmaline and Pearl Earrings - Gorgeous golden tourmalines sparkle atop a creamy freshwater pearl.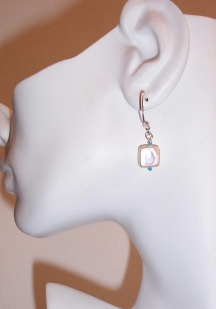 "Simply Pretty" Square Pearl & Turquoise Seed Bead Earrings Project - Tiny turquoise colored seed beads offset perfect square freshwater pearls.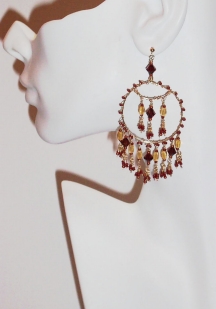 "Sun Goddess" Gold Chandelier Earrings Project - Gorgeous chandelier earrings in gold and red will make you feel like a goddess.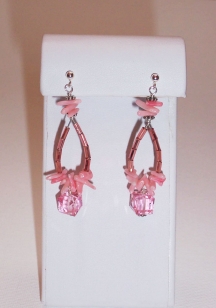 "Pretty in Pink" Coral and Crystal Earrings Project - Luscious pink branch coral accents a sparkling Swarovski crystal cube bead.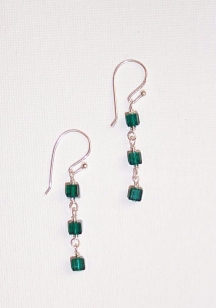 "Emerald City" Swarovski Crystal Cube Beads "3 Crystals" Earring Project - Swinging chain of three sparkling crystal cube beads in a simple earring.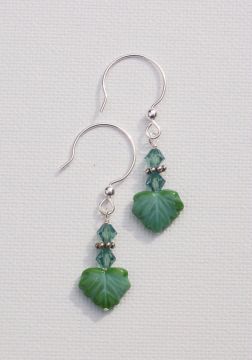 "Springtime"
Leaf Beads Earrings
- Dangly earrings made with pretty glass leaf beads, and Swarovski crystals.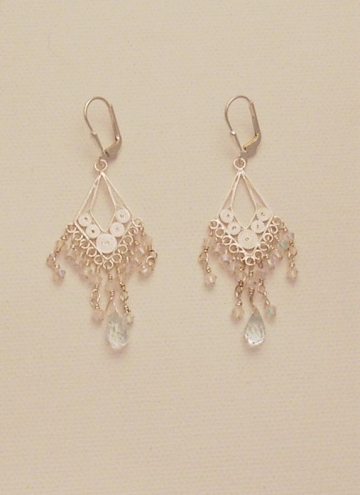 "Aqua Bella"
Chandelier and Swarovski Crystal Earrings
- Dangly earrings made with chandelier components, Swarovski crystals, and aquamarine briolette beads.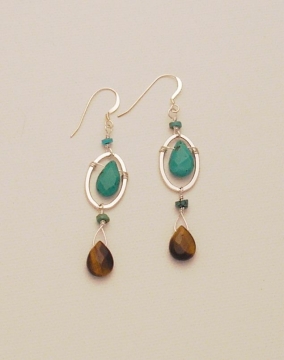 "Moderne"
Link Briolette Bead Earrings
- Contemporary earring design made with a link and framed briolette bead.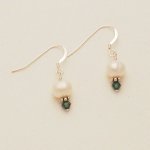 "Just Pearly"
Pearl and Swarovski Crystal Earrings
- Delicate, simple and quick and easy design of a single pearl and crystal bead.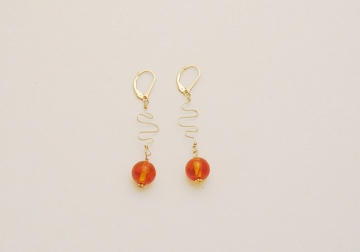 "Red Squiggles"
Lampwork Glass Bead and Wirework Earrings
- Focal lampwork bead with delicate wirework makes a fun earring.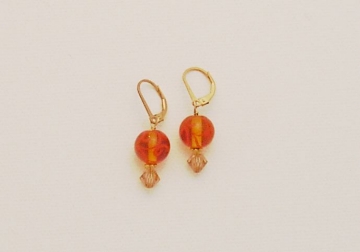 "Playful Reds"
Lampwork Glass Bead and Swarovski Crystal Earrings
- Simple design of lampwork bead off-set with a crystal. Pretty!
Return Home from Earring Projects Page