Pearl Drop Earrings

About This Design
Time: Approximately 10-15 minutes
Level of Difficulty: Beginner - All Levels (some wire wrapping knowledge)
Cost: Varies, depending on materials selected. Approximately $10- 15 as shown.
These earrings feature oval white freshwater pearls, accented with a silver bead, and attached to one loop of oval chain. These classic and elegant earrings will go with nearly everything in your wardrobe.
Want to make these earrings, or a variation for yourself? Let's get started!
Step 1
Gather your supplies:
2 white freshwater pearl beads.
2 silver accent beads of choice.
2 closed oval links of chain, cut from a length of silver chain.
2 sterling silver headpins.
2 earwires, french hooks, leverbacks or posts (your choice) I used sterling silver french hook ear wires in my design
Need Supplies? Check my Jewelry Supply pages to find what you need!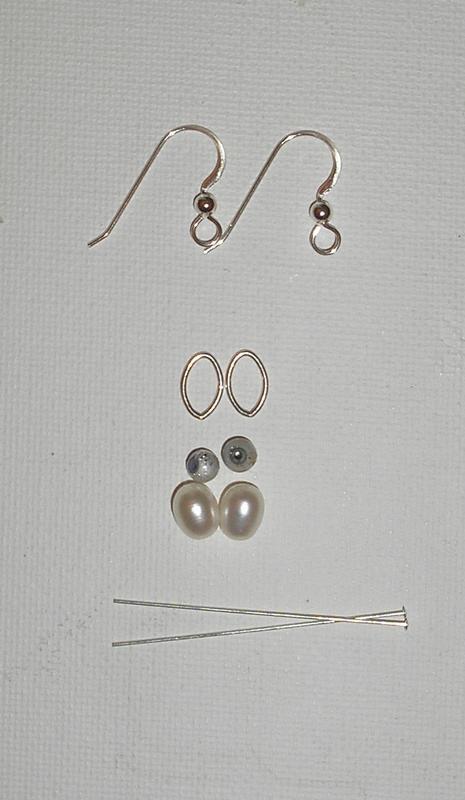 Step 2
Slide beads onto head pins to create lower half of earring.
Slide each bead onto a headpin, and make a closed wire loop at the top. I did my beads in this order, but you can add or subtract beads and create your own order to create your own pleasing design:
Pearl bead
Silver accent bead
At the top of the last bead, using round nose pliers, create a loop in the wire, and slide the oval chain link onto the loop, before closing the loop and fastening the beads to the link. If you need help learning to make a loop, follow these instructions.
Designer's Tip - for a fresh design option, use as many links of chain as you like to change the length of your earrings. I used a single oval link, but you could attach any length of chain that you like.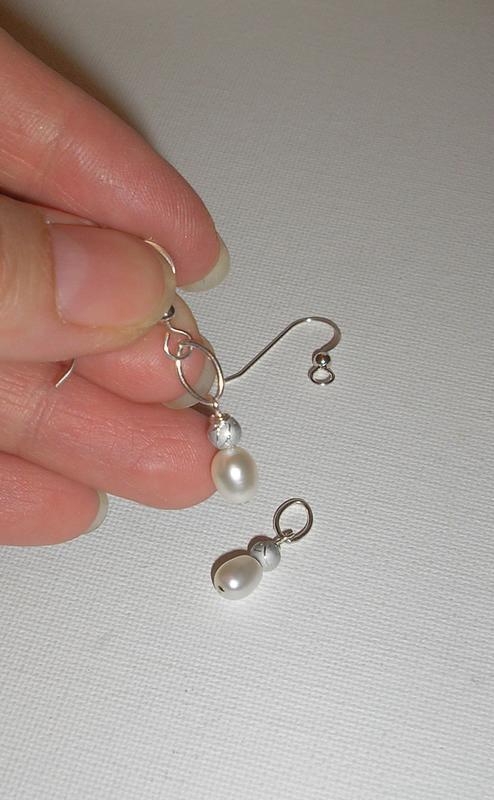 Step 3
Attach link to earring components.
Using your pliers, pry open the loop at the bottom of your earring component and slide your link chain onto the earring. Close the loop and your earrings are complete. Repeat for second earring.
That's it! Your pretty pearl drop earrings earrings are ready to wear!