Square Pearl Earrings

About This Design
Time: Approximately 5-10 minutes
Level of Difficulty: Beginner - All Levels
Cost: Varies, depending on materials selected. Approximately $5-10 as shown.
These square pearl earrings are so simple and yet so perfect! Square freshwater pearls off-set with tiny turquoise colored seed beads on large-loop french hook ear wires.
Want to make these earrings, or a variation for yourself? Let's get started!
Step 1
Gather your supplies
2 Headpins of a gauge that will fit through your bead holes
4 turquoise colored seed beads (or beads of choice)
2 square shaped freshwater pearls
2 earwires, french hooks, leverbacks or posts (your choice)
Need Supplies? Check my Jewelry Supply pages to find what you need!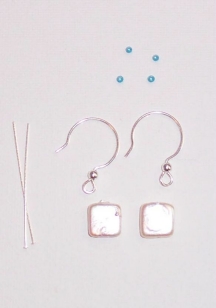 Step 2
String beads on headpin
String a seed bead, the pearl, and another seed bead onto each headpin.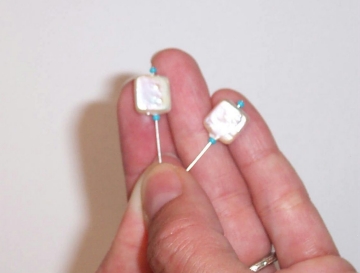 Step 3
Attach to earring component with loop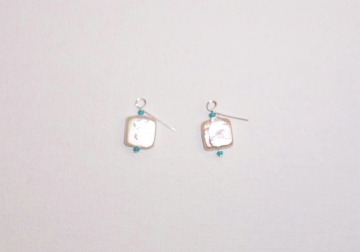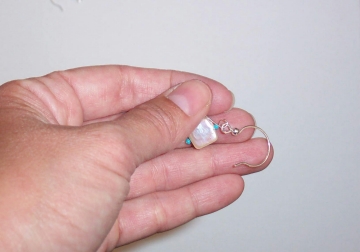 Using a basic loop technique, make a round loop at the top using your round nose pliers, and then attach the beads to your earring components.
That's it, your perfectly elegant earrings are ready to wear!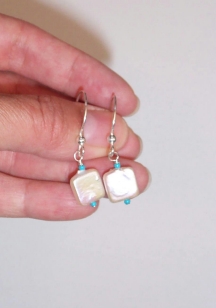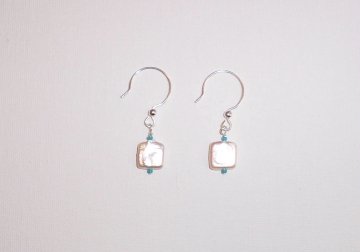 ---
Matching Jewelry Set
This bracelet looks great paired with other turquoise jewelry. Try these additional jewelry projects.