Citrine Bead Earrings

About This Design
Time: Approximately 10-15 minutes
Level of Difficulty: Beginner - All Levels (some wire wrapping knowledge)
Cost: Varies, depending on materials selected. Approximately $10- 15 as shown.
Golden faceted citrine beads are featured in this design. Simple white seed beads, and paired with 14KT gold filled findings, these are just gorgeous.
Want to make these earrings, or a variation for yourself? Let's get started!
Step 1
Gather your supplies:
2 faceted citrine beads. I used oval beads but any citrine beads of your choice will do.
2 Bali daisy spacer beads. I used 14KT Gold filled findings.
2 white seed pearls
2 14KT gold filled headpins.
2 earwires, french hooks, leverbacks or posts (your choice) I used 14KT gold filled french hook ear wires in my design
Need Supplies? Check my Jewelry Supply pages to find what you need!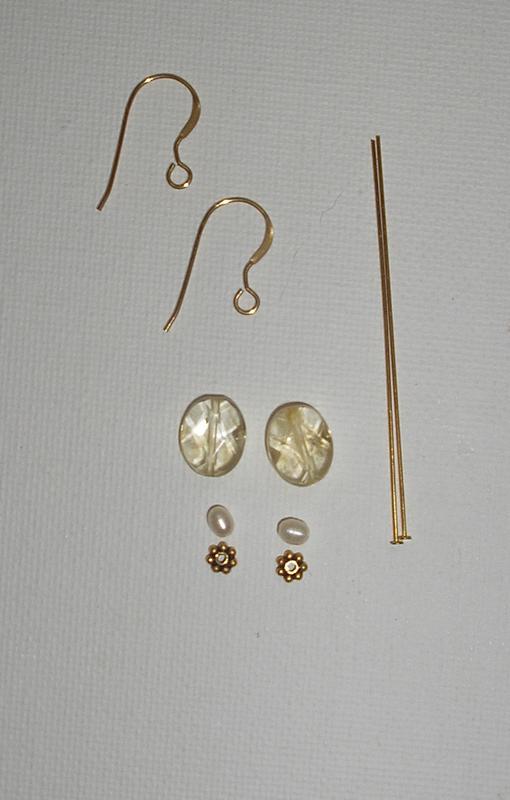 Step 2
Slide beads onto head pins.
These couldn't be easier to make. Slide each bead onto a headpin, and make a closed wire loop at the top, attaching the earring to the earring component. I did my beads in this order, but you can add or subtract beads and create your own order to create your own pleasing design:
White seed pearl
Bali daisy spacer bead
Citrine bead
At the top of the last bead, using round nose pliers, create a loop in the wire, slide onto earring component to fasten, then close the loop. If you need help learning to make a loop, follow these instructions.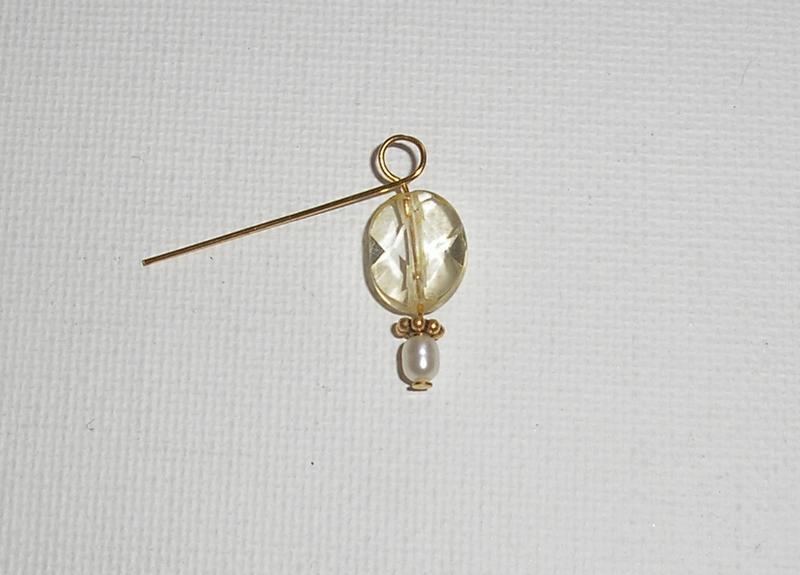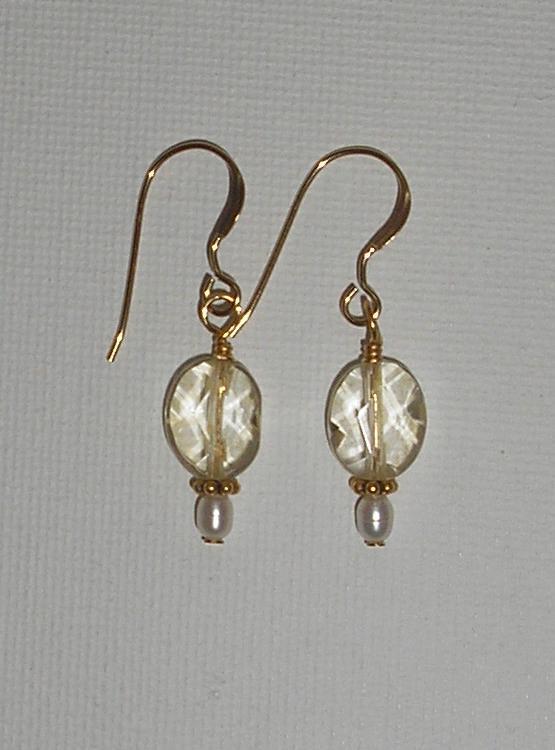 Repeat for second earring.
That's it! Your citrine bead earrings earrings are ready to wear!