How to Use Crimp Covers
Crimp bead covers are used to create a more polished and finished look by hiding the crimp bead under a smooth and shiny bead cover. Crimp covers come in both silver and gold finishes and they are easy to put on.
What you will need:
Crimp Bead Covers

Crimping Tool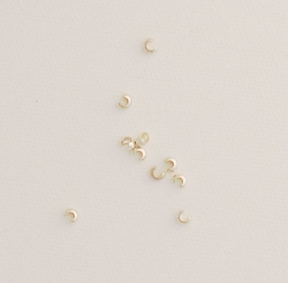 Step 1
First, follow the instructions on How to Use a Crimp Bead to finish both ends of your design with crimp beads. Next, take a crimp bead cover, and wrap it around your finished crimp bead. Please the bead carefully in the smooth channel of your crimping pliers. The bead will be standing up so it looks like the letter "C".
Place crimp cover over crimp bead and into the first channel of the crimping pliers: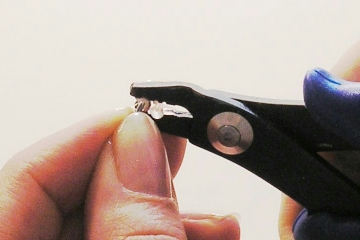 Step 2
Gently squeeze the pliers shut so the crimping tool closes the crimp bead cover over the top of the crimp bead. That's it, your crimp bead is now covered. If necessary use either your crimping tool or flat nose pliers to straighten out or further close the crimp bead cover onto the bead.
Squeeze pliers shut to close the crimp cover onto the crimp bead: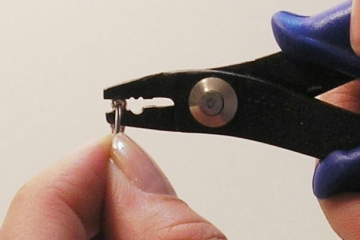 Finished bead with crimp cover!